The Most Exquisite Rose In The World
Crafted from a real rose preserved by skilled craftsmen using precious metals, each rose is unique unlike no other. A perfect romantic gift for that special someone.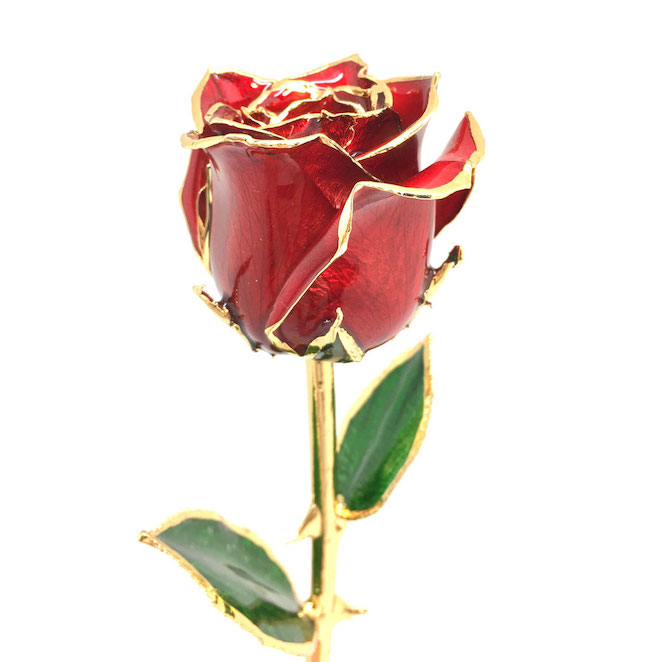 Real Rose . Real Gold
Lined with precious 24 karat gold, a real rose is preserved in all its splendor to bring you this unique romantic gift. A forever rose to symbolise forever love. It's the perfect gift for Valentine's Day, anniversaries, weddings and more.
Simply stunning! Really love how beautiful the color of the petals are. You can instantly tell it's a real rose.
I can't stop looking at my rose, it's so pretty! The details are amazing and the quality is fantastic.
Such a wonderful gift from the hubby. It's better than receiving live roses since this last forever.